How to Open Ion Xe RPU
Last updated
Explanation
This article will walk you through how to open the Ion Xe RPU.
Steps to Solution
Power down your console and fully disconnect the IEC power cable from the back.
Using a #1 Philips screwdriver, remove the screws from the three edges depicted below.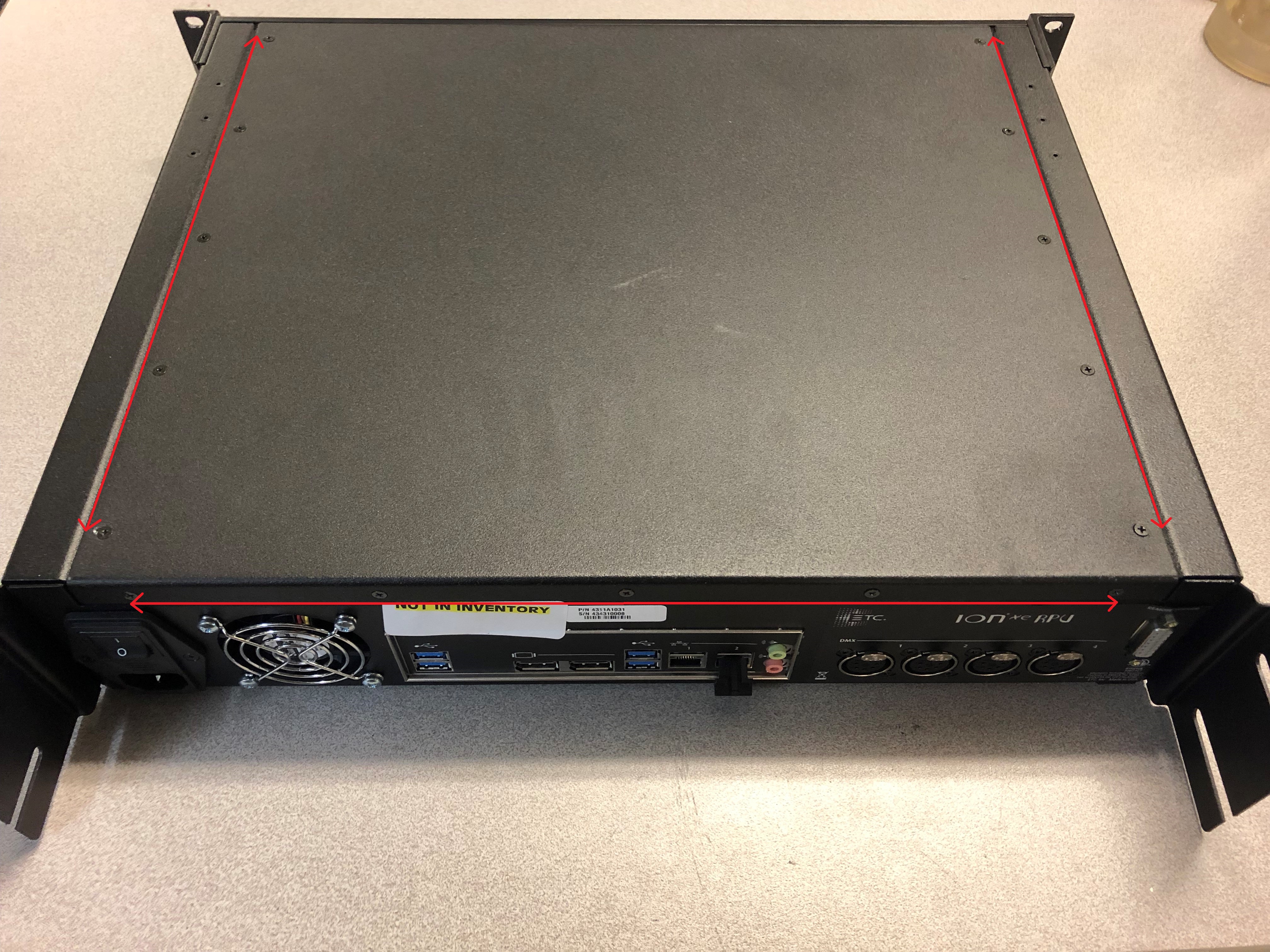 The top tray can now be lifted off of the RPU.
Related Links/References