Enclosure Types - VSMS
Last updated
ETC offers two Variable Speed Motor Starter (VSMS) enclosure options for controlling 3rd party or existing hoists as part of a larger ETC Rigging system.
All VSMS include:
4x Limit Switch Inputs
Slackline Input (groundout bar or normally closed contact)
All VSMS have the following options:
Motor Brake Output
Load Brake Output (rectifier by ETC or by others)
TTL Encoder Input
4-wire or 6-wire Load Cell Input (single or dual)
Motor Temp Input
Please contact ETC for additional options and configuration.
VSMS-T
Power Input, 120V, 208V, 400V, or 480V, dependent on motor size
0.5 HP+
Hardwired or Pigtail Power Input
Hardwired or 9-pin CPC Control Input
Hardwired Motor Output
Hardwired Low Voltage Control Input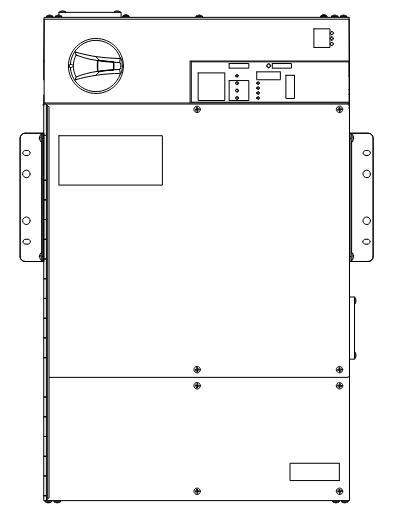 VSMS with Breakout Terminal Enclosure
The VSMS with Breakout Terminal Enclosure connects the main enclosure to the Breakout Terminal Enclosure with a motor power pigtail, and low voltage hoist control cables. The breakout terminal inclosure is intended to mount on or adjacent to the hoist while allowing the main enclosure to mount in a more accessible location.
Power Input: 120V, 208V, 400V, or 480V, dependent on motor size
0.5 HP+
Pigtail Power Input
9-pin CPC Control Input
Hardwired Motor Output in Breakout Terminal Enclosure
Hardwired Low Voltage Control Input in Breakout Terminal Enclosure