How to replace a video card in an Ion
Last updated
(The replaceable video card will only be found on first generation IONs, the ones with Windows XP on a green Intel motherboard.)
After the ION is open, remove the four screws from the side of the back cover and remove the back cover.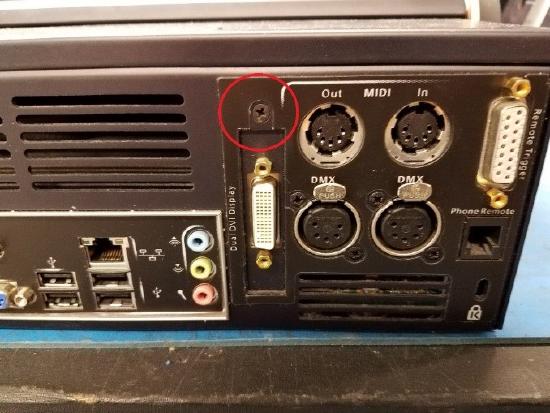 Remove the black screw above the video card.
Pull back on the video card while tilting it up and out of the motherboard. This may require some force - pushing back from atop the back of the chassis may help to release the DVI connector portion of the video card.
Replace the card in similar manner, close up the ION, and replace all screws.