Blue Screen on a Console
Last updated
A blue screen (often referred to as a Blue Screen of Death, or BSoD) is a rare occurrence that can happen if there are hardware issues, driver problems, software issues, or equipment failure within the console. If you experience this, please contact ETC Technical Services for further troubleshooting and assistance. If you have time to spare, there is some information that can be collected that will be of use while troubleshooting.
| | |
| --- | --- |
| | Note: If this is a show-critical emergency, there is a 24/7 pager line that will return your call in 15 minutes or less. Please immediately contact ETC Technical Services . If you can, write down the error message on the screen or take a picture of the blue screen. |
If you do experience a BSOD on the console, the technical support group can help best if they know what the STOP code was, which will be a number in the middle of the screen that starts with 0x, and is followed by 8 digits (example, 0x000000CA). If possible, it is also beneficial to take a quick photo of the screen that you saw, as it will be of assistance in diagnosing the issue. Three sample pictures of blue screens are below: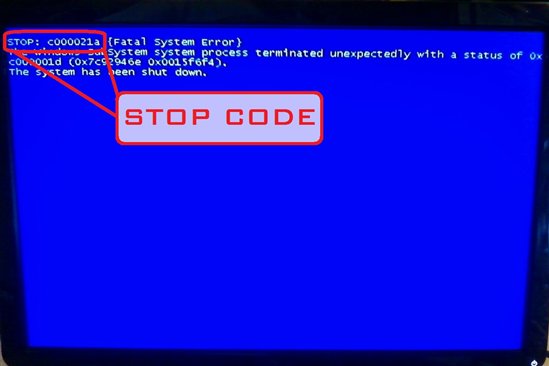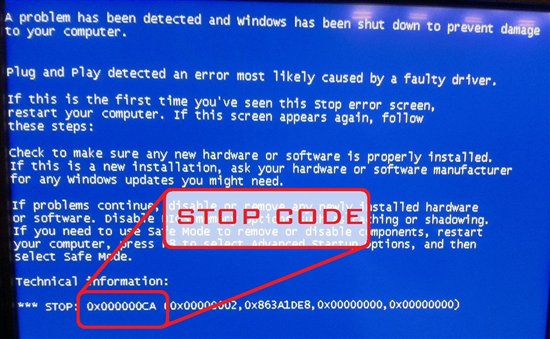 Make note of what you were doing at the time, if there was any new hardware or software in the system, and what has changed recently, if anything (see also Help your Technician Help You).
Many times, a reboot of the console will bring it back up and running.
Please make note of the time and date that it occurred, save logs if possible, and send them to:
for analysis with a description of the STOP code and what you were doing at the time.