Change to Power Supply in Selador Classic
Last updated
| | |
| --- | --- |
| | The information in this post is provided to assist in troubleshooting. Perform work at your own risk. ENSURE ANY POWER FROM DEVICES HAS BEEN DISCONNECTED BEFORE SERVICING ANY EQUIPMENT. If you do not feel comfortable performing the work, please contact us or your local service center. Be aware that ETC and its Affiliates are not responsible for any damage or injury caused by service of our products by anyone other than us or our authorized service providers, and such damage is excluded from the product's warranty. |
Symptoms/Issue
Due to parts obsolescence from the PSU manufacturer, ETC changed the PSU in Selador Classic beginning Apr 2021
Description/Explanation of Issue
The new PSU is a different size and requires an adapter plate to be able to attach the new supply with the existing standoffs in the fixture. It also requires new harnesses due to a different pinout on the input, and a different number pins on the output header. Part number 7400K1007 includes the standoff plate and the new harnesses. If you're swapping a small supply with a small supply, you'll only need PS496.
| | |
| --- | --- |
| | When replacing a PSU with the new PS496, the black and white wires on the AC power harness need to be swapped |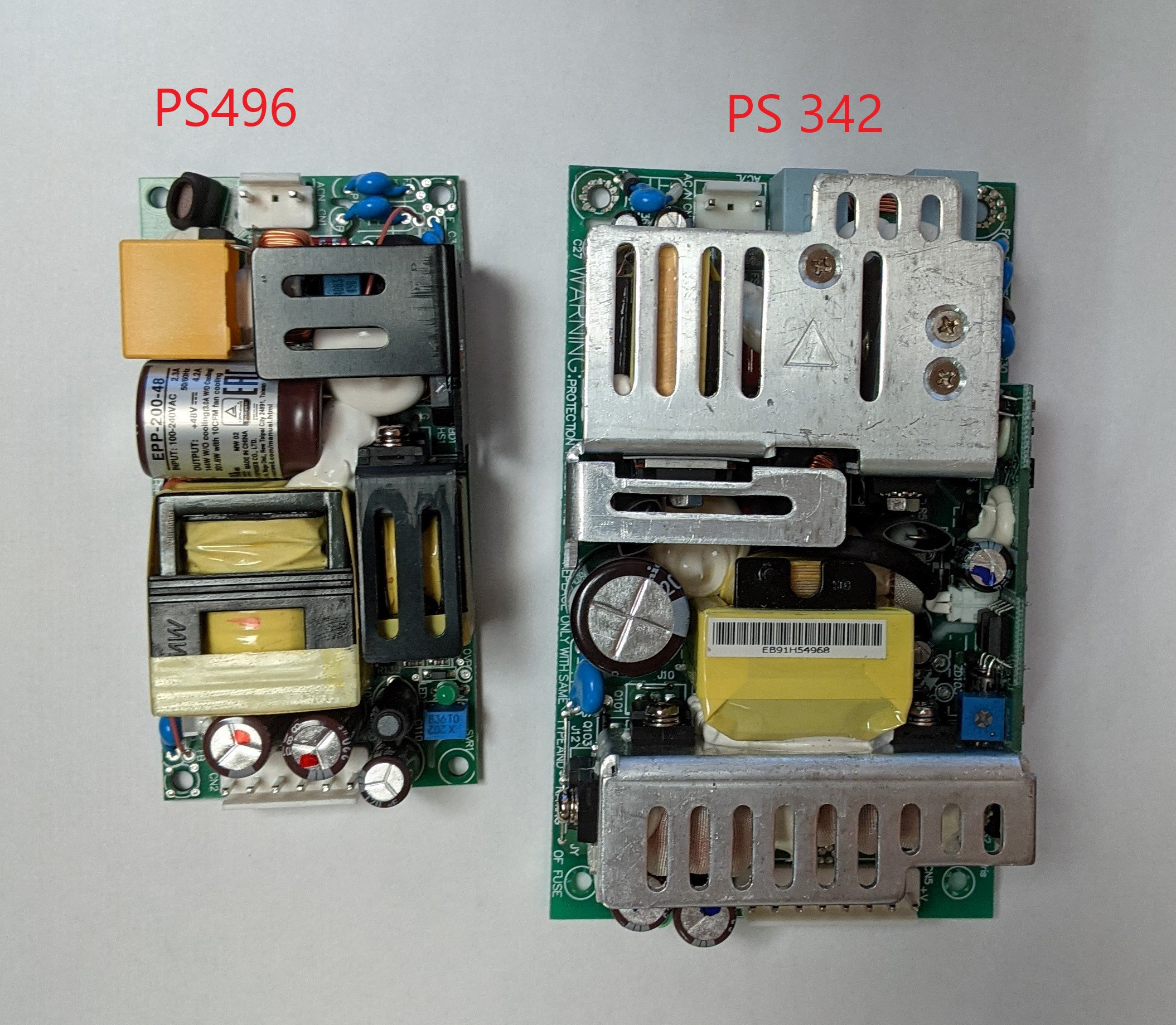 If replacing a PSU in a multi-cell fixture, it is NOT required to replace every supply.