Response Network Controller
Last updated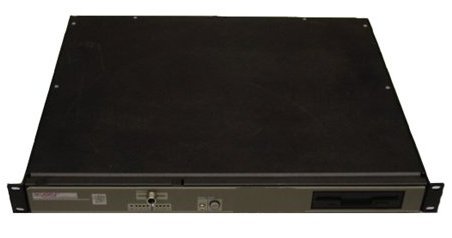 The Response Network Controller (RNC) was a combined protocol converter, DMX patch unit and HTP merger. It featured two input and two output ports supporting DMX, D192, K96 or AMX192 data protocols.
Allows softpatching of 1024 dimmers from two multi-protocol data inputs to 1024 dimmers from two multi-protocol data inputs to 1024 dimmer outputs making it the ideal item to replace large "front of house" panel, add an on-line backup console, or a parallel analog console to your memory console.
Monitors console dimmer levels and tests output levels.
Allows user to turn some work lights on while console is being used to program show.
Sleep mode optimizes processing speed.
Optional "Snapshot" unit allows inexpensive console backup with 12 overlapping submasters.
Available in 19-inch, 1U EIA rack mount or portable versions.
To connect to your Response Network Controller and configure its settings, you will have to download the linked software and follow the install.
http://www.wiseterm.co.uk/wisetns-3.2.9-installer.exe
An alternate program for connection is TeraTerm available for download online at https://www.ayera.com/teraterm/
When complete, you can connect your Network Controller to your COM1 Port. To do this you may need a 25 to 9 Pin Serial Adaptor.
Under File>Settings, you can edit the Properties. Here you will need to change your Connection to Serial COM Port.
Next click on the Modem Port flag.
Here you will need to change:

Port to COM1
Baud Rate to 38400
Parity to Even
Check the "XON/XOFF" on both Tx enable and Rx flow.

Click ok and on the Response Network Controller, click the reset button. After you should see a screen like the window below.

Reference