DMX Termination in DataTrack
Last updated
Can I terminate DMX over Cat5 on DataTrack?
No.
The DataTrack DMX terminator uses screw down terminals which are not acceptable for Cat5 wiring.
Instead, you may terminate the Cat5 cable to a D60XTI DMX term kit (p/n 4100A1013) to convert this data line to Belden 9729 equivalent wiring.
Can I terminate power and DMX in the same end feed?
The Datatrack Planning and Installation Manual states:
"DMX and power cannot be wired into the same end feed."
This was written into the manual to avoid any potential regulatory conflict, but is not strictly required.
As long as the Class 1 and Class 2 wiring is separated up to the backbox, both can be landed in the same end feed.
How do I terminate DMX in DataTrack?
With power turned off, remove the screw highlighted in red in the below image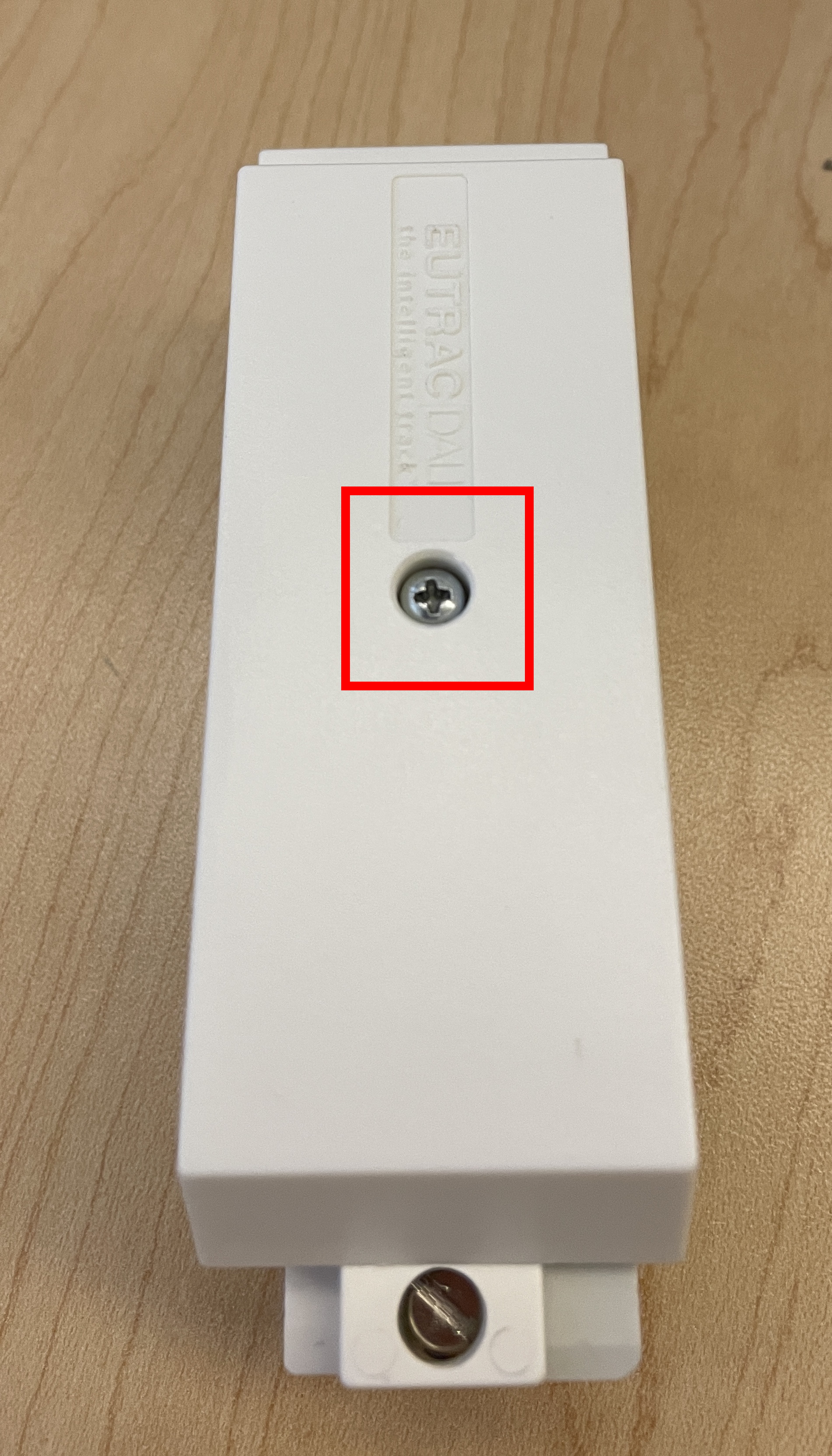 With the screw removed, the covering plastic will be loose. Remove the plastic covering, this will expose the high and low voltage terminations.
In the below image, terminate DMX to the terminals highlighted in red.
Note that there is only room for two conductors, the positive and negative conductors should be landed to the terminals, while the drain wire should be tied back appropriately.
Assuming that Class 1 and Class 2 wiring are kept separate at the backbox, high voltage wiring can be landed in the yellow highlighted terminal blocks.