Rack Communications Failure Error on DRd
Last updated
Symptoms/Issue
A "Rack Communication Failure" is an error message that can show on a Architectural Control Processor (ACP) installed in a DRd rack.
Description/Explanation of Issue
This error indicates that the ACP cannot communicate with the dimming engine in the rack, which is at the very top. Communication between the ACP and the dimming engine is via a grey ribbon cable and then the signal distribution card in the rack.
Fix/Solution
Power off the rack entirely by placing the main feed breaker in the OFF position and using proper Lockout Tagout procedure.
Remove the top 4 dimmer modules from the rack, keeping track of the order they were in.
Loosen the two black thumb screws at the top front of the rack until the dimming engine slides down and folds out.
Disconnect and reconnect the grey ribbon cable on the dimming engine side.
Slide the dimming engine back up and into place, tightening the thumb screws.
Check the rack side of the ribbon cable connection. This is just behind the 5th lug in the rack as shown below. This can often be done by feel better than by sight.
Reinstall the 4 dimmer modules in the order they were removed to ensure proper module locations.
Power the rack back on.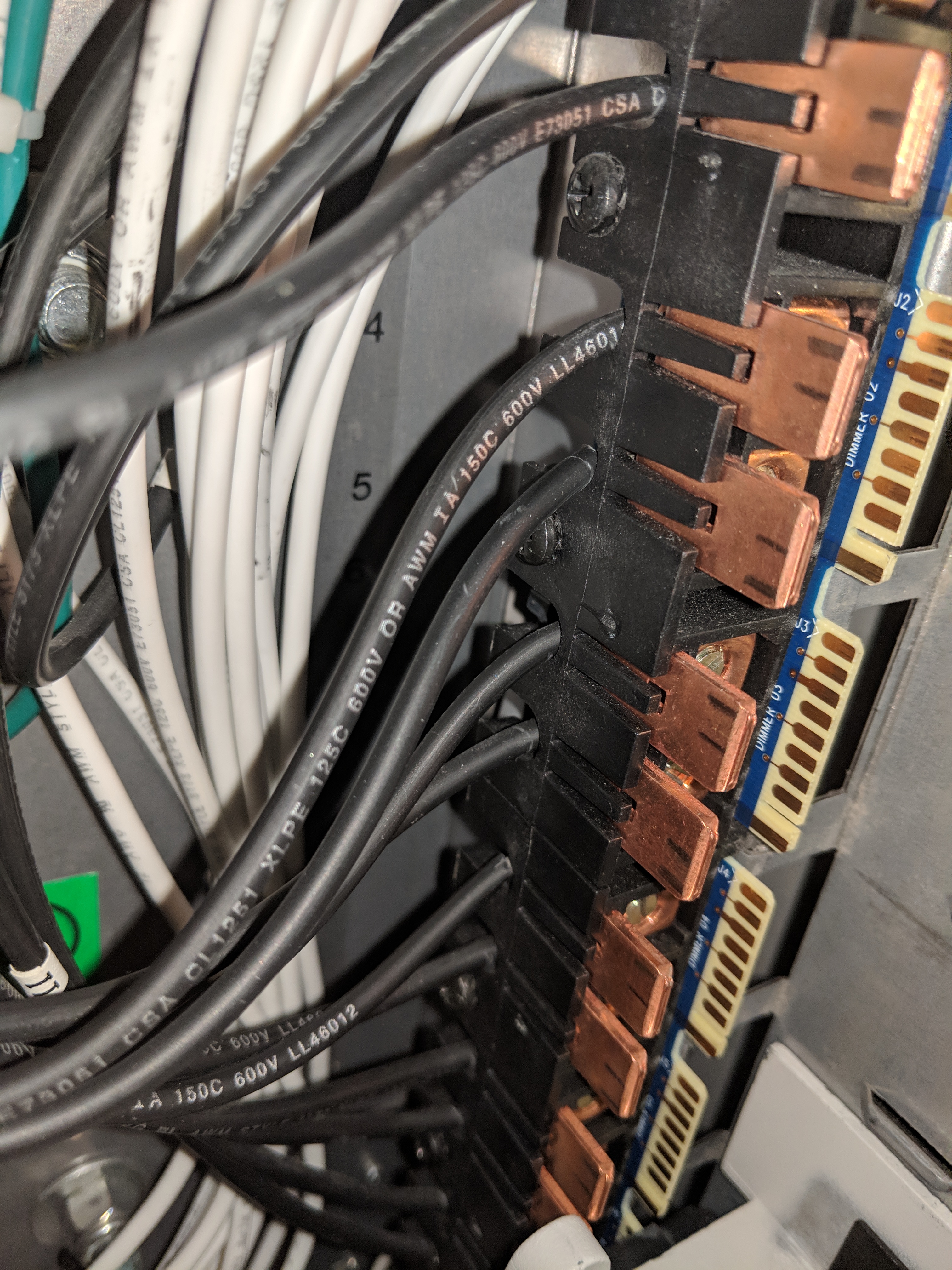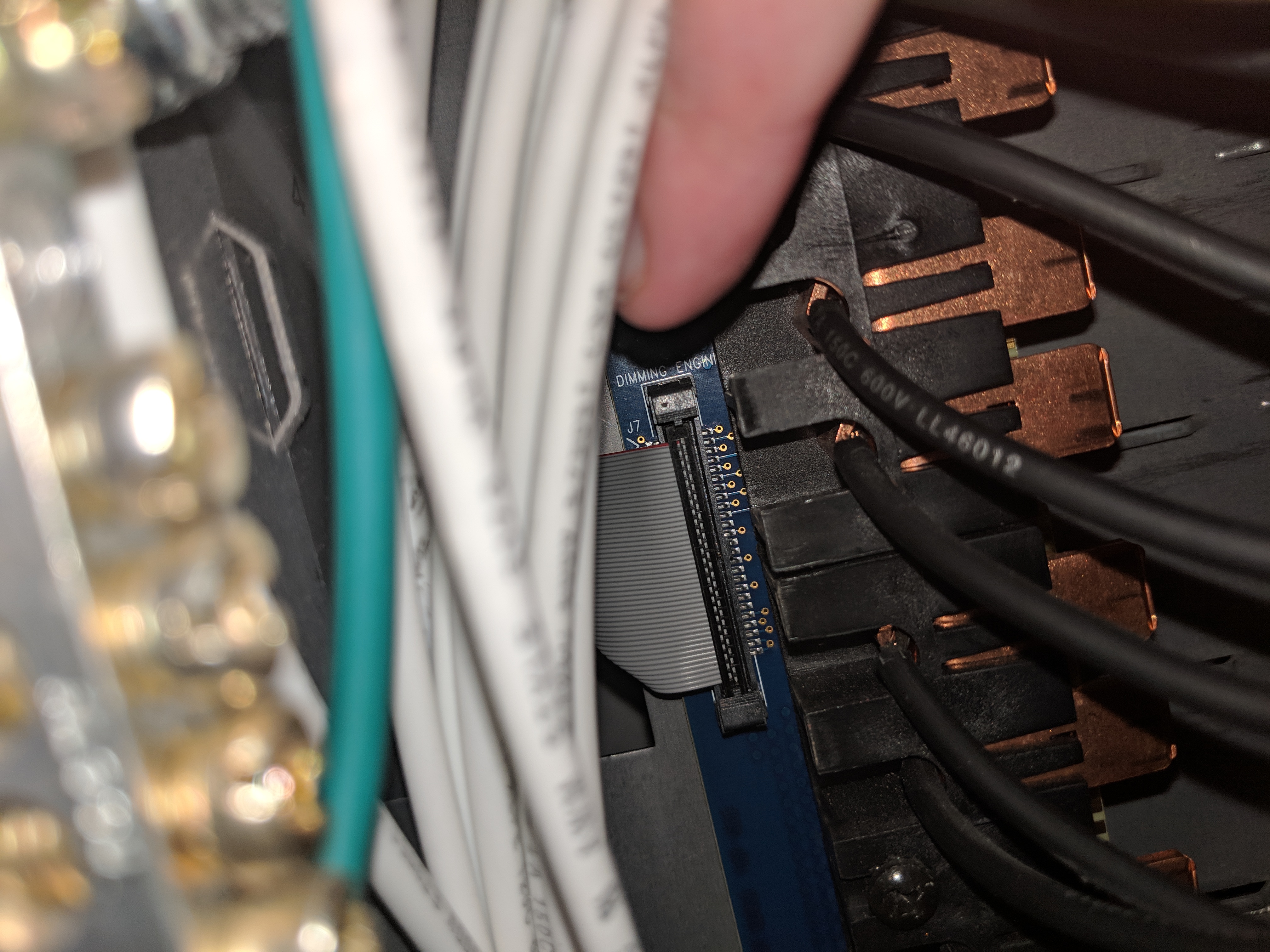 Left: Signal Distro card from front. The ribbon cable connects behind these copper lugs.
Right: Ribbon Cable connected to signal distro card. This is a side view with cabling held out the way.
If this does not resolve the error, please contact ETC technical support as there may be damage to the dimming engine or ribbon cable.