ETCnomad Cannot Launch Into Primary, Backup, or Client
Last updated
Issue
When launching ETCnomad, only get the following options: Offline w/ Viz, Mirror, Offline, Settings
Explanation
In order to use Primary, Backup, or Client modes and output (except in Client), you need to have an ETCnomad dongle/key inserted into the machine you are using to run ETCnomad. The dongle will be a small USB, as pictured below: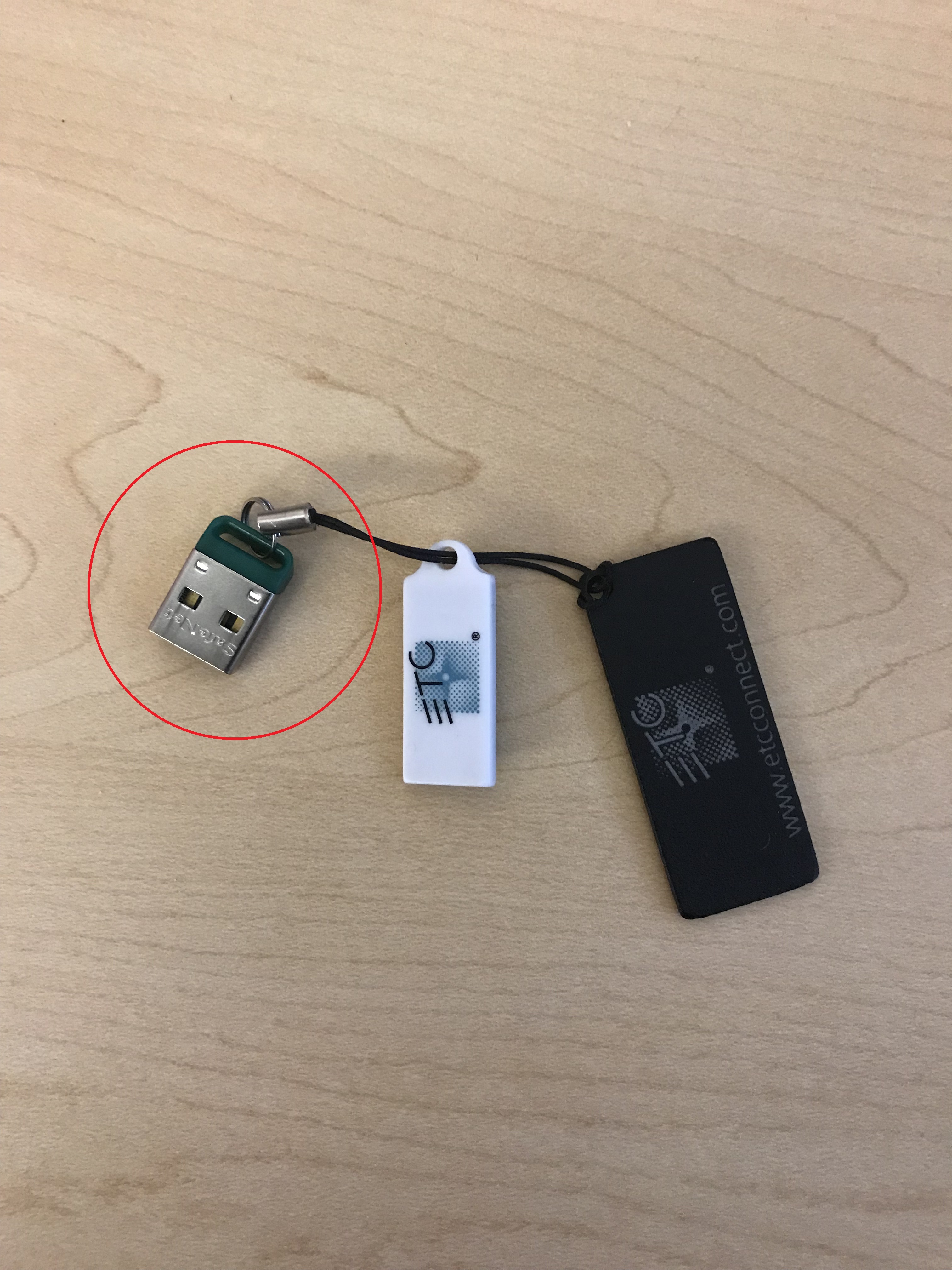 If you do not have a dongle for ETCnomad, you can purchase one through an ETC dealer of your choice. A list of ETC dealers can be found with the following link: http://www.etcconnect.com/Find-A-Dealer.aspx
If you do have a dongle inserted, you can check to make sure that it is recognized in Device Manager on your PC or System Report on your Mac. You should see a Sentinel object under the USB section:
If you have a dongle but cannot see it recognized by your computer, please contact ETC Technical Services.